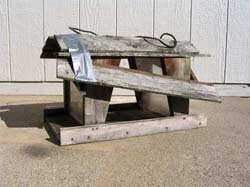 NEW CUSTOMER SPECIAL!!
20% off Feeder Swap Sale!
Now until August 31, 2017, bring in any used
or broken feeder and we will give 20% any new
feeder. You know you and your birds deserve a
nice new restaurant. So come in and pick out
a place to dine. And save 20% off! We will
repair the feeders and give them to schools
and local parks if we can.